To Post Your Tribute To George Harrison go To Our Second Site www.MagicalMysteryTour.4mg.com and click on the Memories and Memoirs Page!
George Facts:
Full Name: George Harold Harrison
Birthday: February 25th, 1943
He was the youngest Beatle!!
Birthplace: Liverpool, England
Hair: Dark Brown
Eyes: Hazel
Fave Color: Purple
Likes: Drive-in Movie(baby you can drive my car..beep beep mmm beep beep yeah).
Fave type of girl: Friendly
Siblings: 2 brothers(Harold and Peter), and 1 sister(Louise)


Quotes:
At the Beatles first recording session, George Martin asked if there was anything they didn't like. George replied
"Well, I don't like your tie for a start."


Being Funny(1964):
When asked by a reporter 'what do you do when you're cooped up in a hotel room between shows?'
"We ice skate."

On Drugs and Alcohol(1968):
"There's high and there's high, and to get really high--I mean so high that you can walk on the water, that high--That's where I'm goin"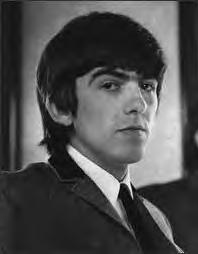 "He left this world as he lived in it, conscious of God, fearless of death, and at peace, surrounded by family and friends."-As said so perfectly on the Hare Krishna Homepage.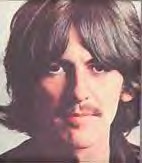 I Forgot To Remember to Forget You"
R.I.P. George Harrison 1943-2001
"Still my Guitar Gently Weeps"
"All Things Must Pass"





George Harrison
Buy George Harrison Photos At AllPosters.com